4 sure-fire signs that your retail business is ready for ERP
Aristou Admin
Congrats! If you've clicked on this article, chances are you've been considering moving your business to an integrated ERP system and want to find out more. If so, you are in the right place. Keep reading!
😉
Switching to an integrated ERP system is a milestone for many businesses- as your business grows, you may have outgrown your current software and systems and need to look for an alternative. ERP software helps retailers run business smoothly and connect all their departments through one central database where information can flow in and out in real-time.
Following from our last blog post, here are 4 sure proof ways to tell if your retail business is ready to go to the next level with ERP.
One simple perspective framing you can ask yourself is:
Do you want more overview, better structure, and more control over your entire business processes?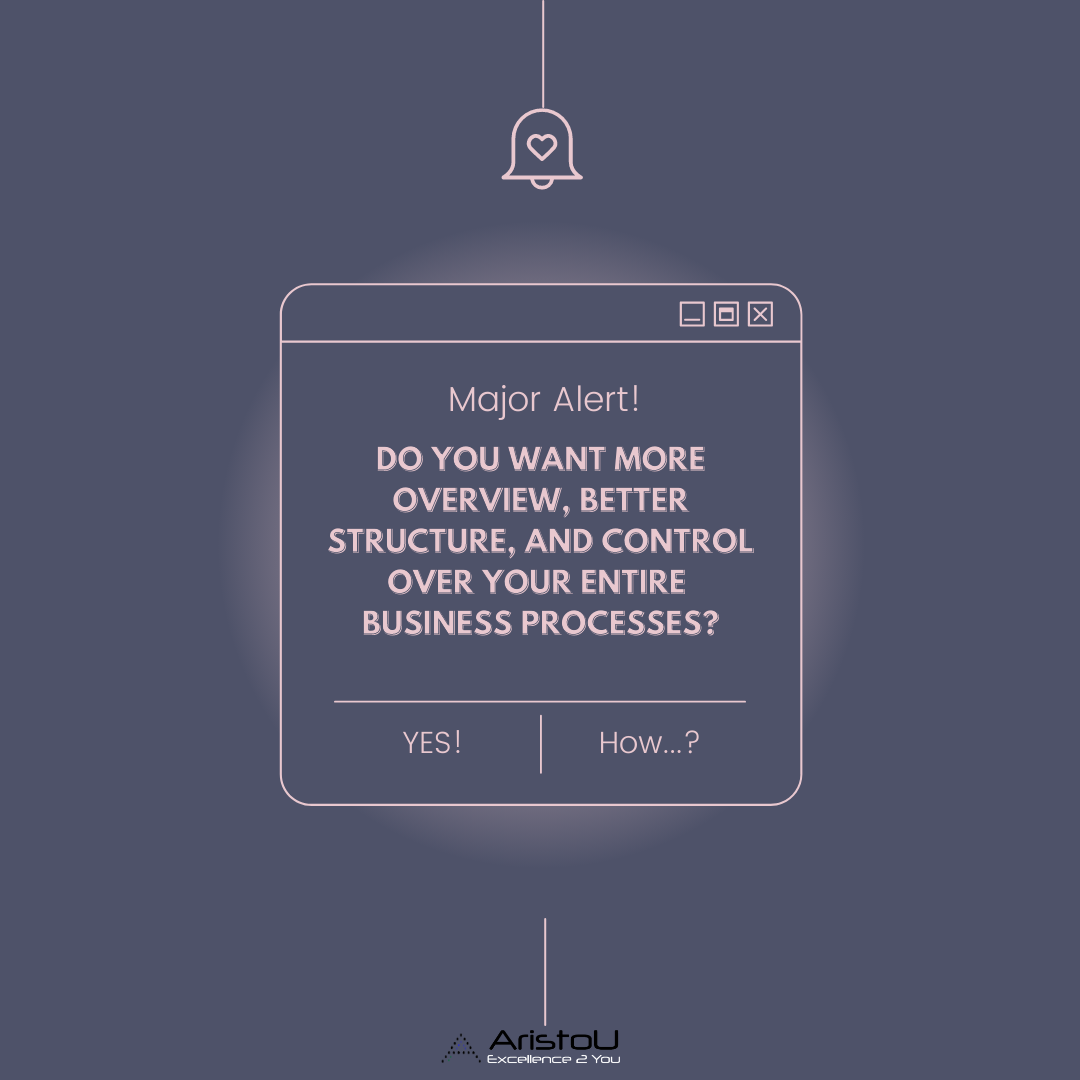 If your answer to the above is yes, then it is time for ERP. 
Let's explore the 4 signs in further detail below. 
Looking to scale

Multiple store locations

Different softwares used for different  processes

Sales and Customer experience are suffering (CRM/relationship management)
1) Looking to scale
ERP is a necessary investment for growing retailers who want to step up their game from small to mid-sized, because a well-chosen ERP platform like Business Central is able to provide the scale for the company to do more things. 
This allows space for businesses looking to scale, making these software pieces essential business growth tools.
Keep reading to see how ERP systems can help you scale your business.
Cloud Capabilities

By

running programs and storing information in the cloud, companies don't need to manage and upkeep servers on-premises. This helps companies scale with ERP because their system is never out-of-date. 

This means companies can focus on using their ERP system to

run their business

instead of managing data and updates, or working with an out-of-date system.
Global Capabilities

One way companies scale is to expand globally, and ERP systems that support global capabilities help companies grow their international presence. 

When regulations in a country change, the ERP system provider can update their localization for that country and prevent business disruptions for their clients.
Integration- Mobile, AI, IoT capabilities

E

RP systems are connected by nature because they allow consistent, real-time data to flow into applications from a central database. 

ERP systems can also take advantage to implement services that leverage mobile, Internet of Things (IoT), and machine learning (AI) will help companies scale into the future.
2) Multiple Locations and Outlets
A good rule of thumb is that once a retail chain has between five and ten locations, it is a good time to start looking for a more comprehensive software solution that will meet all of your business needs. 
Unified Control and Planning 

The bigger your business grows, the more your cash flows- obtain more visibility and transparency over all retail outlets stores to improve on business objectives

Achiev

e greater sense of control when you have a bird's eye view of accurate data integrated from ERP software
Reduce Overhead Costs and Excessive Inventory

ERP helps create an effective inventory management system that offers complete control over your stock in your retail outlets as well as in the warehouses. 

Organized stock movement enables you to plan product procurement, reducing overstocking or understocking.
Multi-Store Order Tracking

All retail operations are managed through a single unified ERP platform. The integrated aspect is the key that ensures the sales orders at your different store outlets are automatically tracked and recorded for providing customers with consistent and frictionless shopping experiences.
3) Multiple Softwares for Multiple Processes
Do your accounting staff use one system for receivables and payables, and sales use another to enter in customer orders? Is the process of taking those orders and fulfilling them into accounting a laborious manual process? Do employees in your warehouse use a completely different solution to track shipping and receiving?
If this sounds familiar, it also sounds like a nightmare you can avoid. Read on to see how ERP can help streamline all departments via one central database.
Increase your Bottom Line

A huge advantage of

ERP solutions in the retail space, relates to something even more beneficial: a decrease in the bottom line. 

When businesses are forced to sit on massive amounts of inventory, they're likely reducing their profit potential and limiting the speed at which they can fulfill orders.
Better Visibility and Structure

Ability to give you full visibility of your product lines, improved response times, seamless workflow synchronization with real-time alerts at every stage.

It simplifies all your complex production processes.
4) Sales and CX are suffering
As companies grow, one of their biggest challenges is often inventory management. Ensuring that the right amount of products is in the right location at the right time is a vital part of business operations. 
You have more questions than answers (especially customer centric ones)

If a customer calls to inquire about an order and employees can't track it to see if it's been shipped—or if it's even in stock—your reputation for reliability and service will be at stake.

ERP helps ensure that the right amount of products are in the right location at the right time as a vital part of business operations.

Utilize Relationship Management features to improve CX

The relationship management features within Business Central help you manage and support your business sales efforts. 

With these features, you have full access to complete and accurate information so you can focus your interactions on target audience segments.

More detail in the next segment below

Help your customer-facing reps do their jobs better

With an ERP system, staff in every department will have access to the same, up-to-the-minute information. 

Employees should be able to answer customers' questions about order and shipping status, payment status, service issues, etc., without having to hang up the phone and check with another department. 
Overall, ERP solutions provide synchronized automation and reporting functions that increase the accuracy and speed of available data, providing real-time access to information that can change the way forecasting and decision-making take place.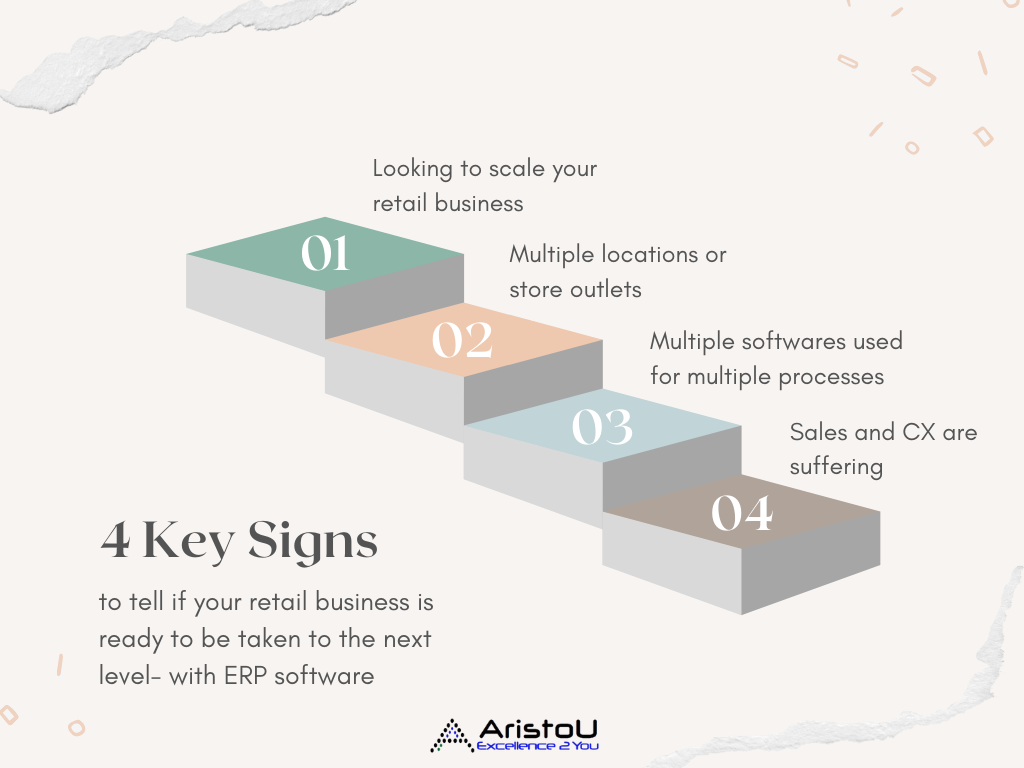 How to use Business Central for Relationship Management
The
relationship management
features within Business Central help you manage and support your business sales efforts. With these features, you have full access to complete and accurate information so you can focus your interactions on target audience segments.
Business Central provides an accurate and timely overview of your contact information so that you can serve your prospective customers more efficiently and increase customer satisfaction. 
The following table and image describes a sequence of tasks, with further information to topics that describe them.
| | | |
| --- | --- | --- |
| Pillar | Function | Purpose |
| CX | Relationship Management | Define default settings for the use of contacts and interactions and set up number series. |
| Business  | Managing Contacts | Define the external entities that you have business relations with, such as customers, prospective customers, vendors, lawyers, and consultants, either as Person type or Company type. |
| Communication | Managing Interactions | Manage all types of communications between your company and your contacts, such as by email, letter, telephone, meetings. |
| Marketing | Managing Segments | Define segments to select a group of contacts according to specific criteria, such as the industry that the contacts belong to. |
| Sales | Managing Sales Opportunities | Process incoming leads by creating opportunities and associating them to salespeople so that you can keep track of potential sales. |
| Marketing | Managing Marketing Campaigns | Create marketing plans to identify, attract, and retain customers. |
| Integrate with M365 products | Integrate with Dynamics 365 Sales | Use Dynamics 365 Sales for customer engagement and enjoy seamless integration in the lead-to-cash process by using Business Central for backend activities such as processing orders, managing inventory, and doing your finances. |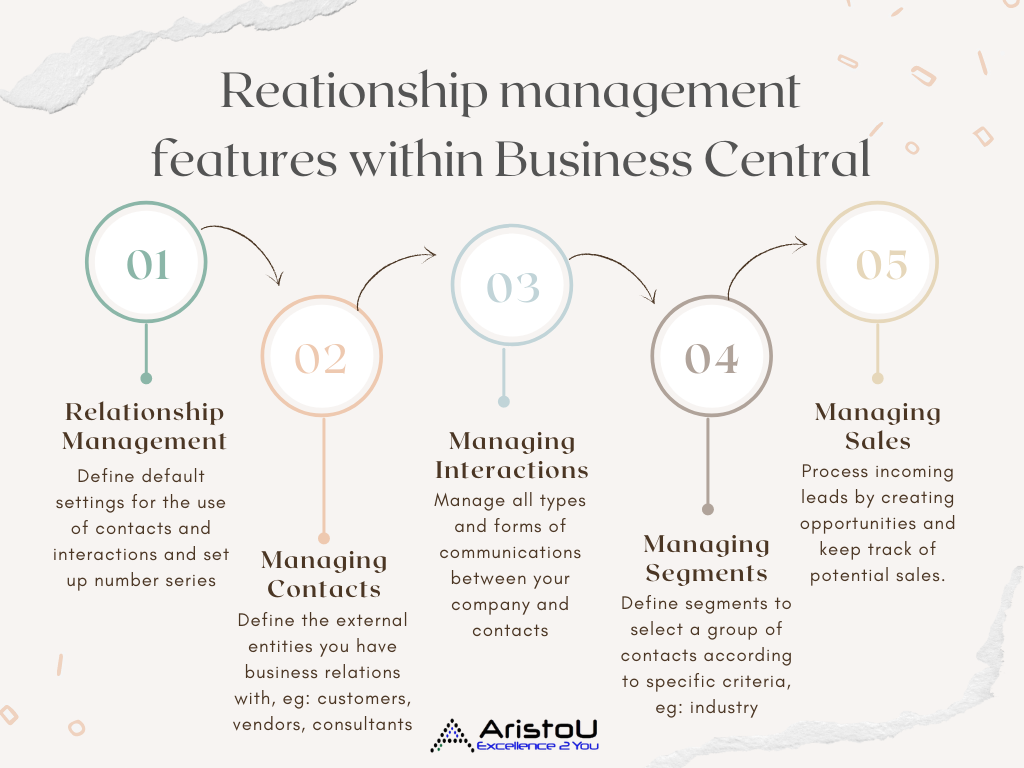 DO NOT implement an ERP system if you are….
Let's be real- not all businesses need an ERP system. At least not at the very present moment. 
There are many factors that contribute to reasons why your business doesn't need an ERP system yet, or it may not be the right time. Let's dive into 2 simple reasons below.
1. If you're just starting out 
Often when a small specialty retailer is starting out, they only need the basics. ERP isn't necessarily a good fit for a retail brand with only one or two locations, unless those locations are large, have several registers, and are doing a lot of business. 

Save your money and grow your business first, and include ERP once you've scaled.
2. It doesn't align with your technology goals
Implementing ERP needs to begin with a comprehensive and well-thought-out overarching

digital strategy

. ERP software works best when it's integrated into existing technology and business functions.

The business should drive the technology. If they are not aligned, you would be wasting effort, resources, money, and time.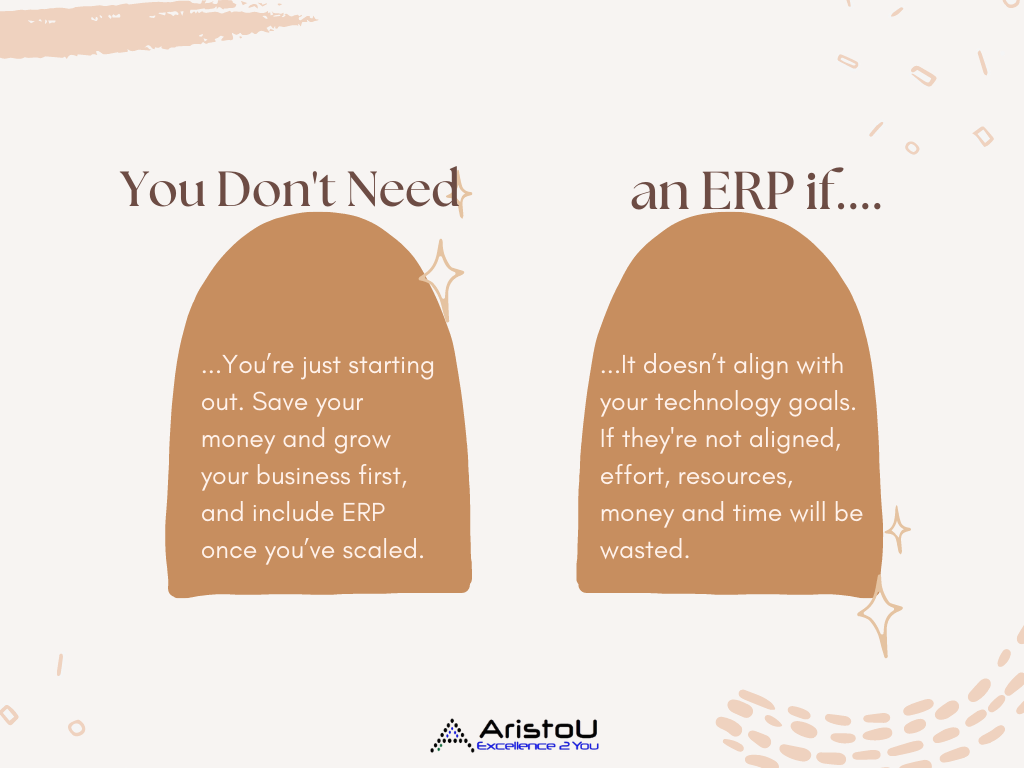 ERP softwares like Microsoft Business Central are designed to facilitate growth of businesses in multiple ways. A caveat for retailers would be not to wait too long to invest in ERP once it reaches a critical point of growth. 
This might lead to negative consequences, and managing operations across several locations becomes increasingly difficult if you're trying to manage it from multiple awkward pieces of old software. As the saying goes: prevention is always better than cure! 
To find out more if your retail business is qualified for ERP software, contact one of our expert consultations at
Aristou
today! If you want to learn more about
Microsoft Business Central
, fill up this form
here
now for a free demo!