Connecting All Your Social Media Data
Are you a local digital marketing agency that manages multiple social media pages and digital advertising for clients?
We've got the perfect reporting solution for you.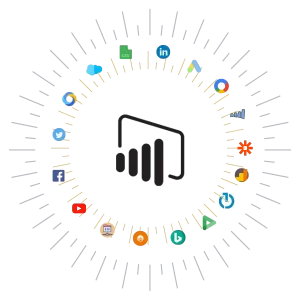 Data Reporting made easier with Power BI
Power BI: Customize and automate your reports
Power BI pulls all your client's social media data in one place and generates a customised dashboard to visualise data (Facebook, Instagram, LinkedIn, TikTok, etc) as well as data from ad accounts (Google Ads, Facebook Audience Network, TikTok Ad Manager).
Upon request and further consultation, we offer customized and automated reports to suit your social media agency's needs and even incorporate machine learning for data analysis.
Click the arrows below to swipe to see more!
Windsor.ai: All your marketing data in one place   
Windsor.ai  is an ETL platform that abstracts data from social media platforms, revamp it, and logically loads the conclusions to Power BI. As a social media marketer, you're able to accelerate your decision-making capacity and promptly accumulate optimizations without wasting time.
With Windsor Marketing Performance Management Software, you can quickly analyze and optimize marketing performance. It's data-driven approach will help you find the impact of each channel to identify the channel that drives traffic, leads, and conversions.
Advantages of using Windsor.ai:
Collective Query dispose of

Create Data Visualizations

Transpose of your data without having to use SQL.

Data normalization across channels can be automated.

Data can be loaded into any warehouse.

Real-time data analysis
Providing 50+ marketing data streams, you have the confidence that all the data integrated is fresh and accessible by marketers, whenever you want.
Spend less time on manual data loading and spreadsheets. Focus on delighting your customers instead.
Our team has created a list of why all digital marketers need Power BI as your only data analytics reporting tool. Click here to read more!
See the value and ROI on every marketing touchpoint
Organize all Marketing Performance Data

Gather, organize and analyze all marketing performance data. Windsor.ai lets you connect and process marketing data from all popular marketing and advertising mediums.
Analyze your marketing strategies and channels

Obtain insightful data on how each of your marketing strategy or channel is performing. Find which channel helps with branding, traffic, and customers.
Improve Marketing Performance

When you have all the marketing performance data in your sight, you can effectively plan marketing strategies, allocate budget on high performing tactics and ultimately boost marketing ROI.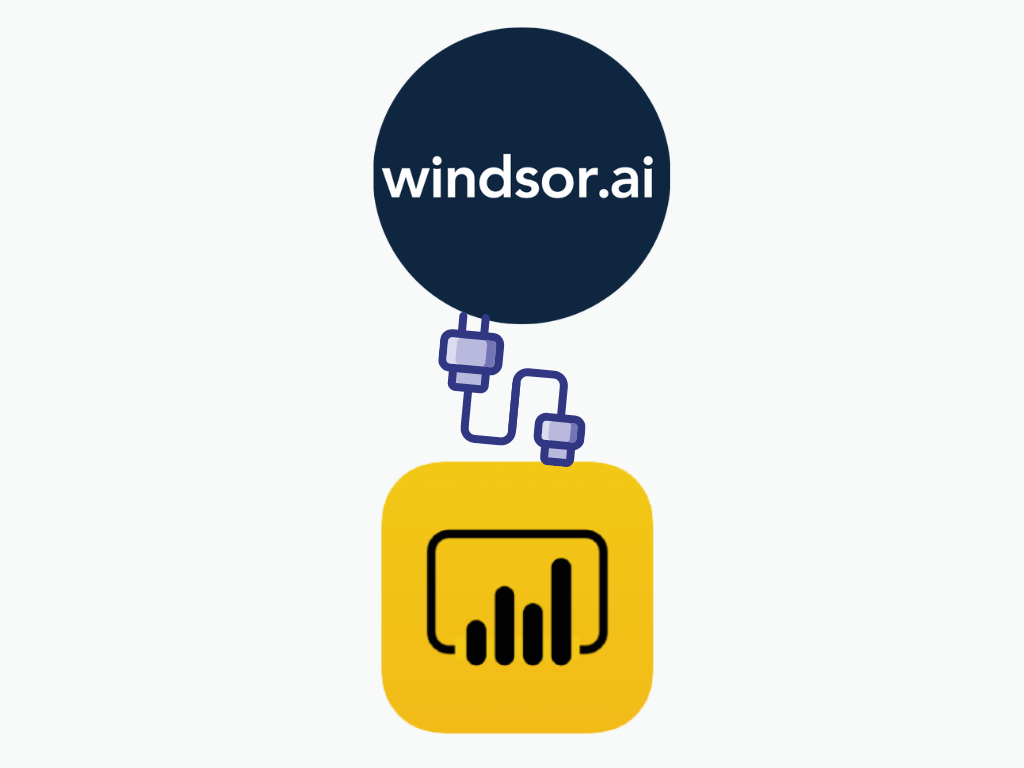 Integrate all your data and measure what matters.
Power BI is part of Microsofts business intelligence and data visualisation offering. It is simple enough to allow end users to create dashboards and reports.
Windsor.ai integrates all of your marketing data in a few clicks. With our brand new solution of connecting all your social media platforms into Power BI via Windsor.ai, you are able to visualise and blend your marketing data in your reporting platform of choice. Save hours of manually keying in your client's data into 1 spreadsheet or powerpoint with the help of Windsor.ai!
---
If you're interested in finding out more about Power BI for your social media agency, contact us at 6974 6863 or fill up this contact form here now for a free demo + consultation with our experts!
🙂