All you need to know about Microsoft Dynamics 365 Release Wave 2 2022
Aristou Admin
The 2022 Release Wave 2 is a compilation of new capabilities planned to be released between October 22 – March 23. 
This is the second major update for Microsoft Dynamics 365 Business Central this year, bringing new features that assist new and existing users to achieve the most efficient usage of ERP software.
2022 release Wave 2 offers hundreds of new features and enhancements, including easy access to the right apps to facilitate onboarding, and improved tooltips to help end users become familiar with using Business Central effectively.
Let's take a look at some of the highlights of the 2022 Release Wave 2 update for Business Central, which will be rolled out gradually.
Keep reading!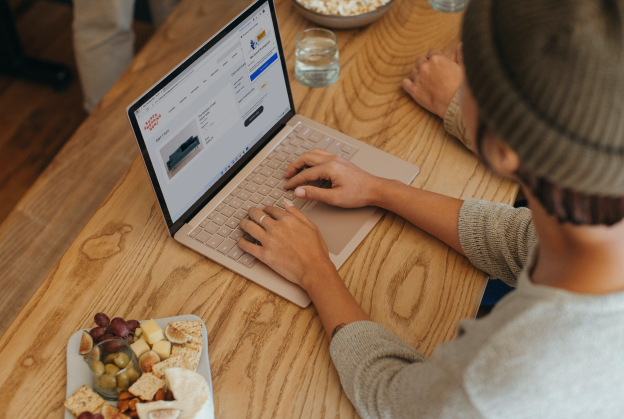 Release Wave 2 Key Updates
Dynamics 365 Business Central continues to improve the reporting capabilities for customers, including new report datasets for Excel and improvements to the Microsoft Power BI reports which will support dimensions. 
1. Updates to Application improvement for end users
The finance and supply chain capabilities in Business Central are improved with several optimizations and enhancements so that users can run their business processes more efficie
ntly.
a. Better Bank Reconciliation For Cheques
BC continues to improve their bank reconciliation in the financial area. In release wave 2, test reports, adding a statement report with 2 sections for outstanding reconciliations. Better automation is also provided for check ledger entries. 

Reversing journal entries- Users will be able to reverse the journal entries from posted payment reconciliation journals.

This allows them to more efficiently recover any errors that may happen.

Multiple remit addresses- Businesses using check payments will now have multiple remit addresses available for vendors.
b. Financial Reporting Replaces Account Schedules
Rename "Account Schedules" to "Financial Reporting". The reason for this change is to make financial reporting more transparent for both newcomers and experienced users. 

Definition of financial report: Defined as a combination of row and column definitions plus a few parameters. This means the variants of the same report can now be stored as individual reports. In essence, the core functionality is the same.
c.Reverse Payment Reconciliation Journal Entries
Users will be able to reverse the journal entries from posted payment reconciliation journals. In this manner, they can more efficiently recover the books from any errors that occur. Just like with other journal entries, the user must unapply the entries manually first.
d.
Using Multiple Remit-to Addresses For Vendors
Multiple mailing addresses: Set up multiple mailing addresses now available for each vendor, improving convenience of choosing the correct location to send payments to your vendors on an invoice by invoice basis. 

This function increases your flexibility and options when making payment to vendors, especially if they are operating out of multiple locations.
2. Better productivity with Microsoft 365 Products
With 2022 Release Wave 2, Microsoft gives your administrators more control over OneDrive and Excel, while your end users benefit from enhancements to report layouts and how they can edit data in Excel. 
a. Editing In Excel Enabled For Delegated Administrators
Collaboration focused- Improvement within the efficiency of collaborative business processes in Microsoft Teams. Users can now pin cards inside Teams and delegated admins can use the Excel add-in function. 
b. Configuring OneDrive Integration
Administrators can access the OneDrive Setup guide in BC to specify which capabilities can connect to OneDrive for Business.
3. Improvement to Onboarding experience
Organizations can get to productive usage faster because it's easier to discover and install
apps.
a. Users Can Now Easily Access Setup Pages For New Apps
Run app's setup page directly from Extension Management Page- end users of BC no longer have to struggle with figuring out how to setup a page of an app they just downloaded and installed from AppSource. 

They can do so by using a new action to run an app's setup page directly from the Extensions Management page enabled by using a new app.json property to specify the setup page ID of their app. This allows end users to be brought to the setup page when running the new action. 
b. Making It Easier For Users To Find Apps That Connect To Core Services
Improving in-product experience- Enabling easier navigation for users to find relevant connectivity apps that are available in AppSource. The latest update in BC also makes the apps easy to install and easy to set up, beginning with apps that offer online bank connectivity.
c. Ease of Installation And Setup Of New Apps
In addition, the apps shown in this in-product experience possess specific requirements imposed on them, for example: usage, quality criteria, min set of features and capabilities etc. 
d. Improved Clarity With New Field Descriptions
Improvement on tooltips- The field descriptions (or tooltips) in every page on  BC serve as a first layer of self help for end users. These tooltips have been refined for important and sensitive fields to make learning BC easier. Clarification on the text is also refined to make the descriptions easier to understand.
4. Efficiency in Reporting
The 2022 release wave 1 introduced Excel layouts for reports. In 2022 r
elease wave 2, we will continue to improve this experience.
a. New excel report datasets
Ability to choose layouts- Users can now choose the Excel layout in the report's request page when running a report with an Excel layout. For instance, if a report has multiple Excel layouts, the user can choose the specific layout they want when running the report. 
b. API for the finance
Creating more detailed analysis- An API for the finance segment is designed to be utilized in both Excel and Power BI. This way, users are able to generate a more detailed analysis on data from the general ledger and G/L budgets with dimensions. 
5. User experience
Business Central users will benefit from improved usability, accessibility, performance and stability with the 2022 Release Wave 2 update, whether they connect to the ERP software through the desktop app, browser, or a mobile device.
a. Switching Companies Across Environments
With 2022 Release Wave 2, Business Central will now support the organization of multiple companies across environments.

This enables you to gain an quicker overview of the companies and environments you have access to, and to easily switch contexts rapidly.

6) Governance and administration
With 2022 Release Wave 2, Microsoft provides your administrators and IT professionals with a set of administrative and governance capabilities to help them set up, secure, manage, govern, and monitor your customer environments.
a. Stronger Communications As Administrator
This release Wave 2 prioritizes more proactive communications in BC, with more types of communications added to these channels. 

The notification recipient feature from BC admin center will be retired as part of this new change
b. Increased Visibility Into Outages
Microsoft will proactively inform business users and administrations whenever outage is declared that affects their environments 

I.e: The outage details will show when your sign-in attempts fail, and your administrators will see a notice in the BC administration center. 
c. Restore Deleted Environments
Occasionally, environments might be deleted by mistake. In this new release wave 2, BC will put environments into a soft deleted state for 7 days after they have been deleted by a user. This way, you won't have to worry about losing it forever after a mistake.

In this 7 days, administrations can also restore the deleted environment in the admin center without needing assistance from Microsoft support. 
d. Use Service-to-service Authentication With Admin API
Microsoft will add a service to service (S2S) authentication for the BC administration centre API. This allows administrators to run lifecycle operations across all environments in all Azure AD tenants at once, without having to re-authenticate for each tenant. 

The 2022 Release Wave 1 product update for Business Central introduces new enhancements and improvements that build on what was alread
y implemented in the second half of 2021.
The new features and functionalities slated to be introduced with this Release Wave are focused on making the user experience much smoother for new and experienced end users alike, and improve productivity levels accordingly. 
For a detailed list of changes that are coming with this update,
here
are the release notes for 2022 Release Wave 1 for Microsoft Dynamics 365 Business Central.
If you'd like to learn more about Business Central and what it can do for your business, click here to schedule a free demo and consult with our team at Aristou!